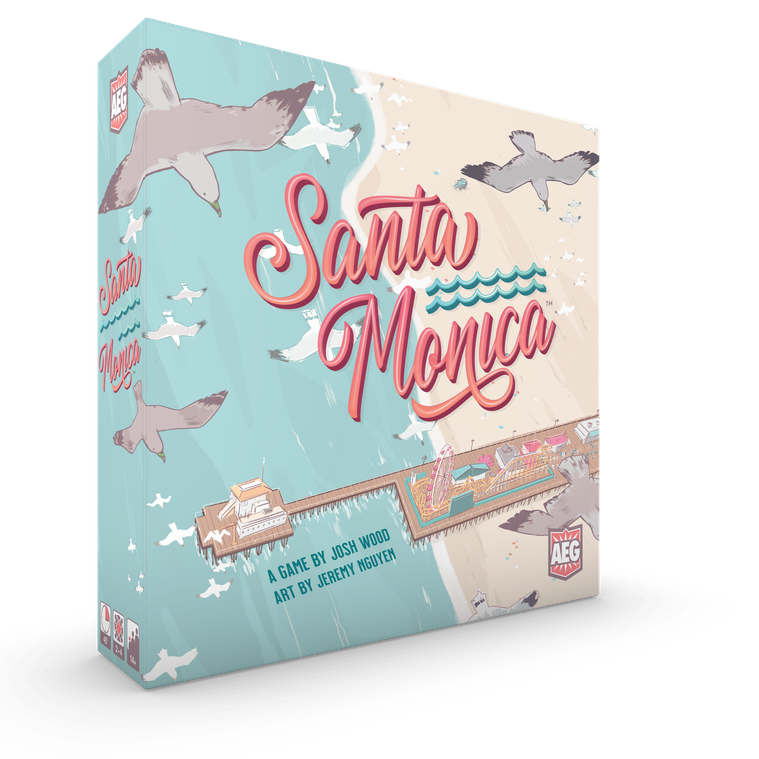 Released in 2020, Santa Monica is a tableau builder where players build out their own Santa Monica pier and populate them with locals and tourists tokens.
Published by AEG
Designed by Josh Wood
Art Directed by Josh Wood

I illustrated 80+ assets, including cards, rule book, box art, and various pieces. It was challenging to create an oblique perspective throughout the entire card set, so players could see the front and side of establishments and architecture.

The cards are illustrated with no people but the beach doesn't look like a ghost town. Details like towels hanging to dry or signs in the window create a compelling narrative that this beach is thriving with tourists and locals.

.